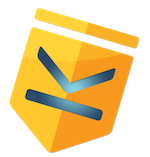 If you're a regular reader of my blog, then you know that we're having a developers conference for Kynetx on this week on November 18-19 in Provo called Kynetx Impact. There's an awesome agenda with some great speakers including Doc Searls, Kim Cameron, and Paul Trevethick.
There will also be great food, great people, and a chance to see first hand what we're doing at Kynetx. You can sign up online. Over 110 people are signed up already and we're expecting a standing room only crowd.
I'd like for you to come to Impact. Use Windley25 to get 25% discount on the admission fee. I'd love for you to see what we've built and get your feedback.