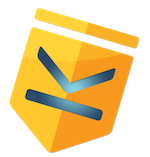 Today we're releasing the Kynetx Developer Exchange. This is a forum, based on the StackExchange service that is the same code that runs StackOverflow, ServerFault, and SuperUser sites. The functionality is excellent and we're hoping that it provides a fruitful place for developers to interact with Kynetx programmers and each other.
Mike Grace, who is now working for Kynetx, has done a good job of seeding it with the questions he's had as he's gotten up to speed. I'll be participating and so will others on the Kynetx team. We hope you'll use it to answer questions about programming in KRL and making the KNS system suit your needs.
To get started, just go to the Dev Exchange homepage and log in using any OpenID, including Google, Yahoo, or AOL. The more you participate, the more cred you'll have.