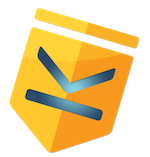 On April 27-28, we'll hold the second Kynetx Impact conference. The first, last November, was well attended, very fun, and people consistently told us that they learned a lot. As I mentioned previously, Jon Udell will be the keynote speaker and I expect it to be a great talk. In addition to Jon's keynote, we'll be talking about client-side Web programming and why it's the next exciting place to work on the Internet.
We've got a lot going on in preparation for this spring's Impact. There will be a number of big announcements from Kynetx and our partners about the programming platform, including a big upgrade to how KRL processes events and fires rules that will significantly increase it's power and the applications that you can write with it.
We'll be holding Kynetx Impact at the Larry H. Miller center at Salt Lake Community College. In addition to great talks and new ideas, we'll have some great food. I just visited the caterer last week for a tasting and was very impressed. I think it's worth coming to Impact just for the food!
I'm offering a discount code for 33% off the normal $150 price to readers of my blog. Just use the code "pjw33". Please take a minute and sign up now. I guarantee you won't be disappointed in Kynetx Impact.