Summary
The ability to drive in a rental car on a toll road without the hassle of paying tolls is an example of the Live Web in action.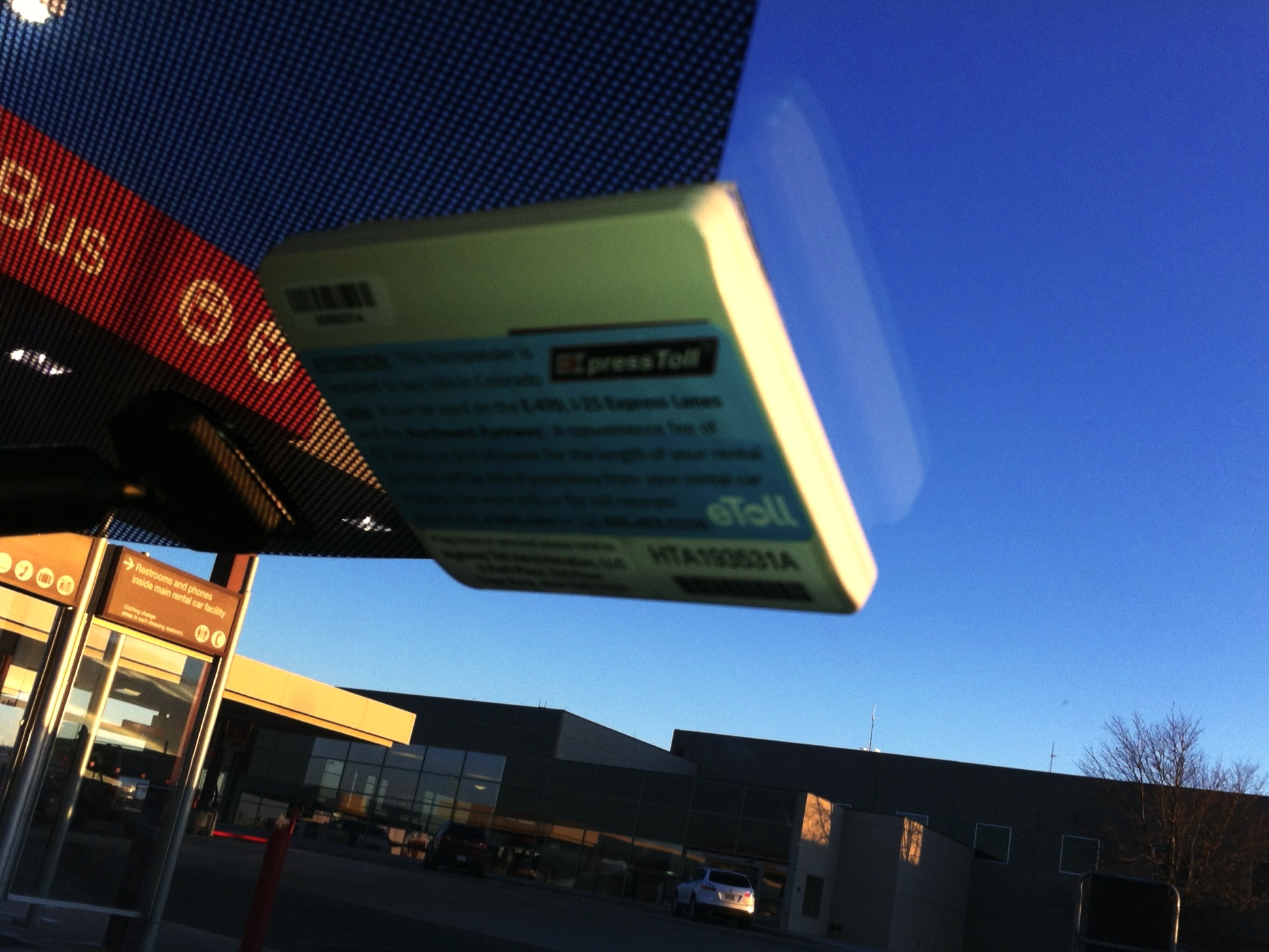 Last week I had a Live Web experience. Here's how it went: I rented a car in Denver, drove from the airport to Boulder on E470 for Defrag, and drove back. When I got to the airport, I dropped the car off and took the shuttle to the terminal. That's it. No drama. And that's the point. Live Web experiences shouldn't have drama.
Here's why I classify this as a Live Web experience: E470 is a toll road, but I didn't worry about it. In fact, if I wasn't paying close attention, I might not have even known. I just drove to Defrag. The eToll device in the picture performed the magic of paying the tolls. Avis, who was the rental company aggregated the tolls and added them to the bill. Once I'd permissionsed the link, I never had to worry about it again.
The problem is that this Live Web experience was created by Avis and the toll company creating a one-to-one relationship. The world I envision is one where anything can connect to anything. An any-to-any world can't be built on one-to-one relationships. It's just too much work and so it will never happen. Any-to-any situations (like email) happen through standards.
The organizing concept for the Live Web is events, not requests. The first standard we are proposing is the Evented API specification. This isn't the only specification we'll need, but it's a start. Through events, components can be integrated in a more loosely coupled manner.