Summary
The Temple Tour is a new bike ride we've started at Kynetx. It's a good excuse to get out on a hot June morning.
Today we took a break from work and the Kynetx Cycling team did what we call the "Temple Tour," riding a loop from our office that included four LDS temples in north Utah county and south Salt Lake county. We rode from Kynetx World Headquarters in Thanksgiving Point to the Mount Timpanogos temple, over Suncrest to the Draper temple, out 106th to the Jordan River temple, continued on to the Oquirrh Mountain temple on the west side of the Salt Lake valley. From there we turned south, found Redwood Road and headed back to KWHQ. We had bonus stops at Oquirrh Lake and the Thanksgiving Point deli (burgers and shakes).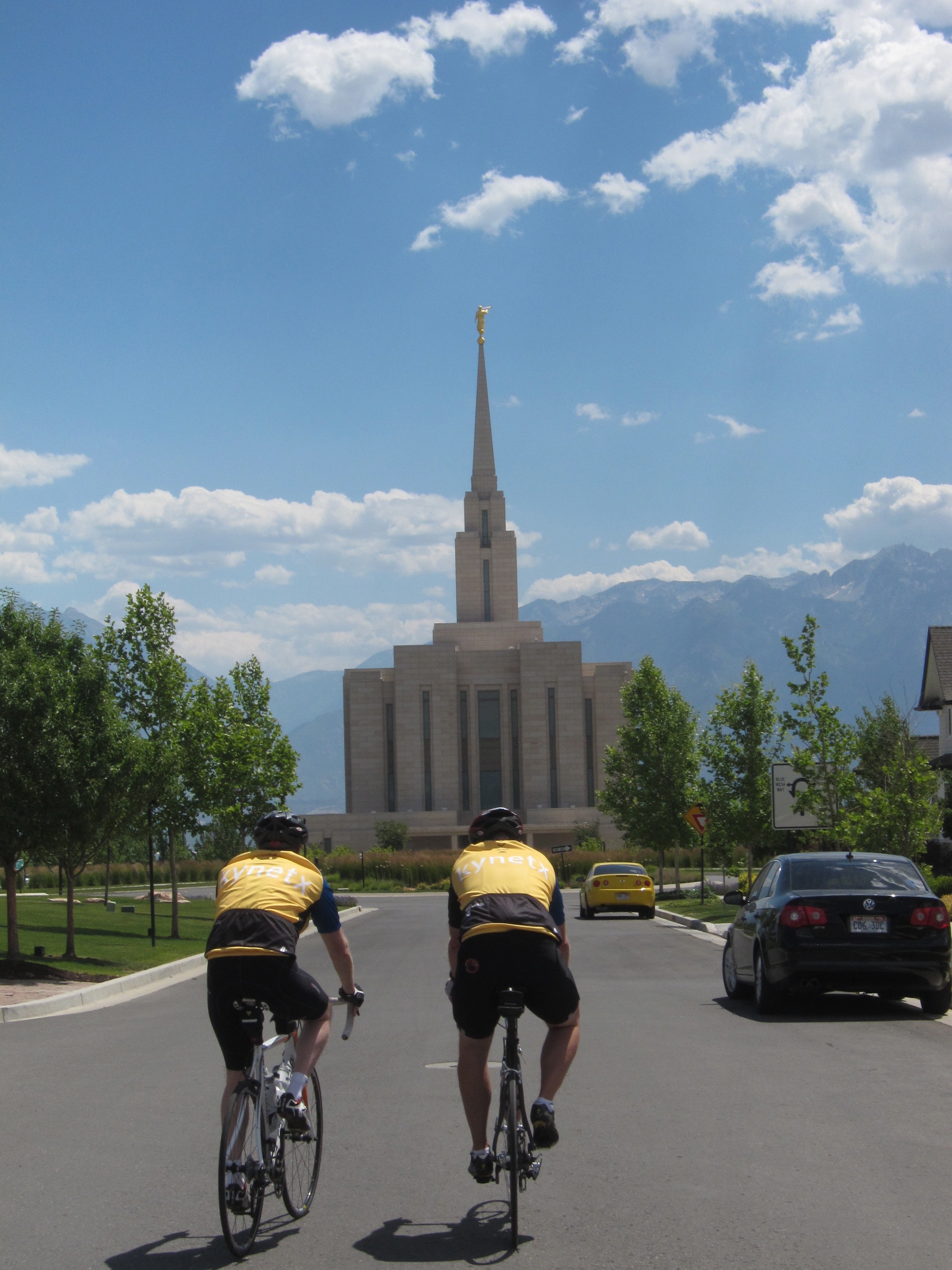 The ride as 60 miles and included quite a bit of climbing. We took almost 5 hours to do it. Here's the ride as captured by my Garmin and shared on Endomondo:
The ride was tough, but lots of fun and we'll probably make it a traditional part of our summer riding schedule.